Protect Your Life's Work Easy and Affordable Trust Set Up
Special Offer for 2024 - CA Trust Based Estate Plan for only $899 Offer. Expires soon, act now
3 steps to ensure your legacy is in place
PROTECT YOUR FAMILY
Your life's work, your accomplishments, and your assets are the building blocks of your legacy. By creating a will or trust, you ensure that your family and loved ones receive the inheritance you've worked so hard to build, safeguarding your financial security for generations to come
The absence of a will or trust can result in a lengthy probate process, potentially consuming a significant portion of your estate in legal fees. Quiver Financial is here to help you plan ahead so you can minimize legal complexities, save your family time and resources, and leave behind the legacy you intended.
A GREAT ESTATE PLAN HELPS YOU...
Protect and provide for your family's future
Choose who will inherit your assets and personal property
Reduce taxes on what you leave behind
Minimize family conflict and the time and cost of administrating your estate
Build Your Legacy In 3 Easy Steps:
Step 1. Connect wtih your advisor Take Quiver Financials Estate Planning Assessment with your advisor to find out whether you will need a Will or a Trust-based estate plan
Step 2. Complete the Estate Planning Questionnaire Once you've found the right plan, Quiver Financial guides you and your advisor through the series of questions to identify your needs. Each question comes with guidance and information you need to make the right decision for you and your family
Step 3. Sign and notarize to make it official Your decisions are converted into legal documents and diagrams that make it easy to understand the estate plan you've made. Your plan comes with signing instructions to make it legally valid.
Find the right plan for you!
Are you wondering if a Trust or Will is best for you? Download our FREE comparison guide to find out.
WILL PLAN
Name a guardian for your minor children, decide who will receive your assets and when they will receive them, and determind who makes medicaland financial decisions when you can't.
KEY BENEFITS
Ability to generate spousal trust, special needs trust, pet trust, and time-based beneficiary trusts when you pass. Customize the percentage of asset each beneficiary receives, divorce-proof your children's inheritance, include no content clause and more.
DOCUMENTS INCLUDED:
Custom Last Will & Testament
General Durable Power of Attorney
Healthcare Power of Attorney
Living Will
HIPAA Authorization
Visual Estate Planning Diagrams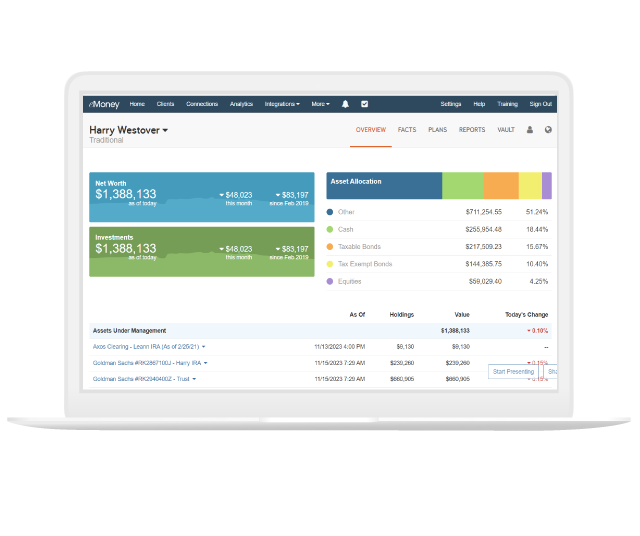 TRUST PLAN
Maximize protection and privacy while minimizing the long-term costs of estate administration by ensuring your family avoids probate.
KEY BENEFITS
All Custom Will Plan features, plus joint or individual trusts, prior trust restatements trust funding instructions, additional privacy.
DOCUMENTS INCLUDED:
Revocable Living Trust
Certificate of Trust
Pour-over Last Will & Testament
General Durable Power of Attorney
Health Care Power of Attorney
Living Will